Overview
VitroGel® 3D-RGD is a ready-to-use tunable hydrogel system modified with RGD cell adhesive peptide, promoting the cell attachment and cell-matrix interactions during the 3D cell culture. This RGD modified hydrogel system is good for adhesion cells or cells need good cell-matrix interactions.
VitroGel 3D-RGD is one system of the family of ready-to-use, xeno-free tunable hydrogel system which closely mimics the natural extracellular matrix (ECM) environment.
VitroGel creates a functional and optimized environment to make cells feel like at home. The hydrogel system is room temperature stable, has a neutral pH, transparent, permeable and compatible with different imaging systems. The solution transforms into a tunable hydrogel matrix by simply mixing with the cell culture medium. Cells cultured in this system can be easily harvested out with our VitroGel Cell Recovery Solution. The hydrogel can also be tuned to be injectable for in vivo studies.
From 3D cell culture, 2D cell coating to animal injection, VitroGel makes it possible to bridge the in vitro and in vivo studies with the same platform system.
Specifications
Xeno-free tunable hydrogel modified with RGD peptide
Good for adhesion cells or cells requiring good cell-matrix interactions
Ready-to-use at room temperature
Tunable hydrogel:  Dilute with VitroGel® Dilution Solution (TYPE 1 or TYPE 2) for different concentrations
Neutral pH
Transparent
Compatible with VitroGel® Cell Recovery Solution for easy cell harvesting
Injectable hydrogel (Check user handbook for preparation details)
Ships room temperature. Store at 2-8°C
Size: 2 mL and 10 mL
Number of uses (10 mL): 2-6 of 24-well plate at 250 to 300 µL/well


Handbook and Resources
Product Documentation
Frequently Asked Questions
View FAQ (Expand)
To see a full list of FAQ, click here.  FAQ LIST
How to prepare the cell suspension to mix the hydrogel? Shall I add serum?
If cells cultured in a complete cell culture medium, which is supplement with 10% FBS or other critical supplements, please prepare the cell suspension using the following methods before mixing it with hydrogel solution.

Prepare the cell suspension with 2X concentration (e.g. 100K), and mix with 100% FBS at 1:1 (v/v) ratio to get 1X cell suspension (50K) with 50% FBS.
Mix the diluted hydrogel solution with the cell suspension from above at 4:1 (v/v) ratio to get the final cells in the hydrogel at 10K with 10% FBS supplement.

If serum plan is an important role in your traditional cell culture, it is also important for 2D coating and 3D culture. Adding serum supplements in the hydrogel and adjusting the final serum concentration to the target level would support cell growth in the hydrogel system.

How do I adjust the hydrogel formation time?

–  If VitroGel needs to be diluted more than 1:3 ratio, a longer waiting time (20-30 min) may be needed for soft gel formation. Using a higher volume of cell culture medium for mixing would help to accelerate the process of hydrogel formation.-  If the hydrogel solidifies too fast after mixing with culture medium (showing as small solid gel chunk), adjust the mixing ratio by using less cell culture medium. For example, if mixing 4 mL diluted hydrogel solution with 1 mL cell culture medium lead to the solid gel chuck (particles), then mixing 4 mL diluted hydrogel solution with 0.5-0.8 mL cell culture medium would help to solve the issue.-  On the other hand, if the hydrogel formation is too slow, which may happen when using low hydrogel concentration at 1:3 or 1:4 dilution or using a cell culture medium with very low ionic concentration, adjust the mixing ratio by using more cell culture medium. For example, if mixing 4 mL diluted hydrogel solution with 1 mL cell culture medium lead to a slow hydrogel formation, then mixing 4 mL diluted hydrogel solution with 1.5-4 mL cell culture medium would help to solve the issue.
 How do I adjust the stiffness of the final hydrogel?
The stiffness of the final hydrogel can be adjusted by diluting the hydrogel solution before mixing it with cell culture media. Our VitroGel Dilution Solution can help to adjust the hydrogel concentration. Please read the "First-time User Note" to learn how to prepare different VitroGel dilutions. If you need a higher hydrogel stiffness than the original product, please contact us at support@thewellbio.com.


Can I harvest cells from the hydrogel after 3D culture?
Yes, the cells can be harvested after 2D coating or 3D culture by using the VitroGel Cell Recovery Solution. VitroGel™ Cell Recovery Solution is a ready-to-use, enzyme-free solution to harvest 2D or 3D cultured cells from hydrogel fast and safely. The solution is compatible with the VitroGel hydrogel system and can recover cells from VitroGel in 15 minutes. VitroGel Cell Recovery Solution is room temperature stable, has a neutral pH and works at 37 °C operating temperature. The solution can maintain high cell viability during the recovery process. Cells can be sub-culture in both 2D and 3D culture after recovery.

Video Resources
Application Notes
Data and References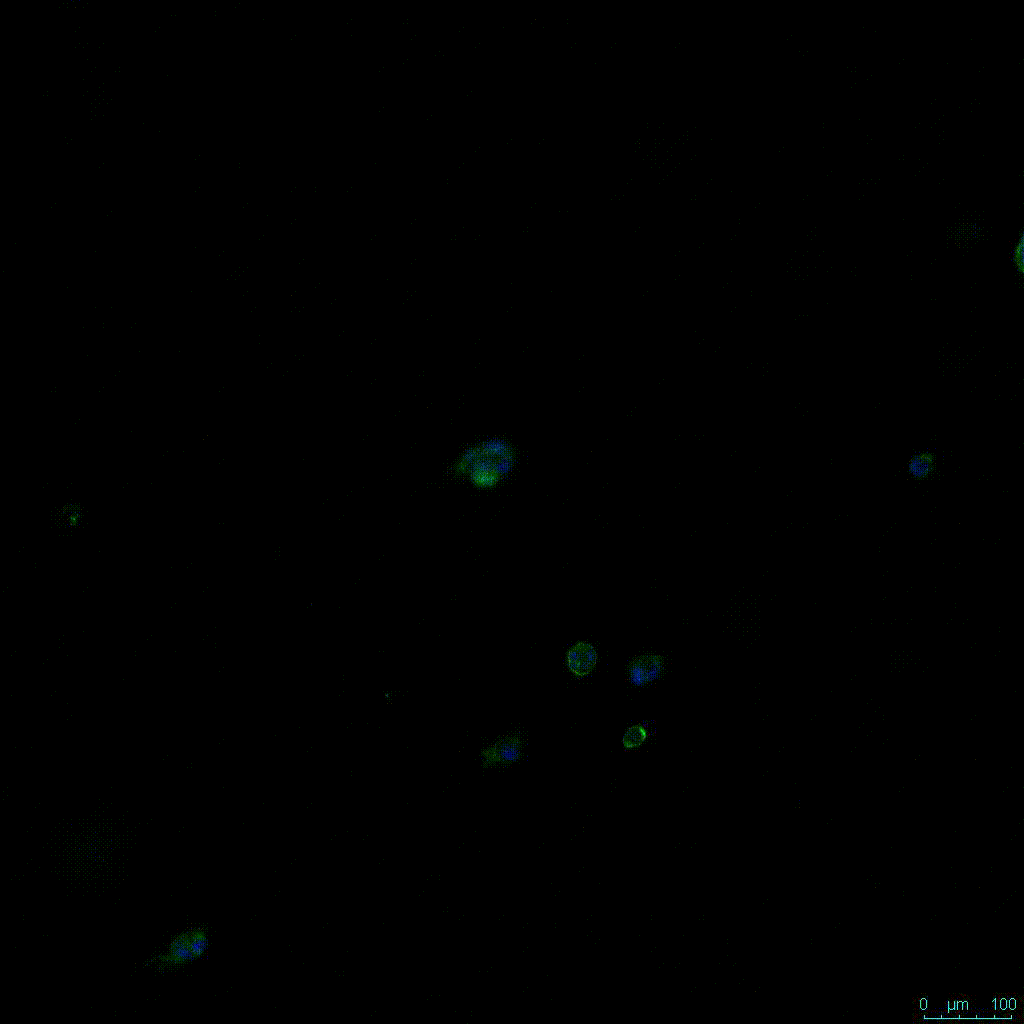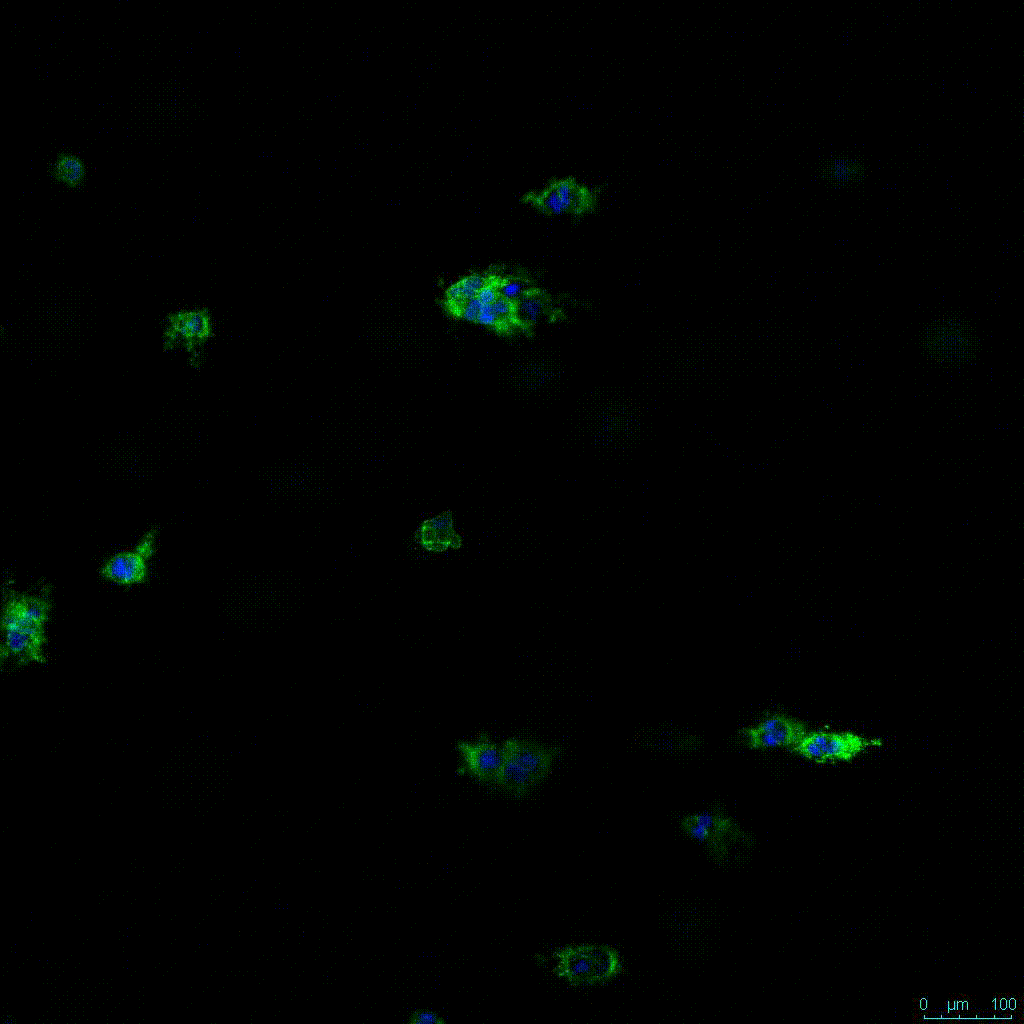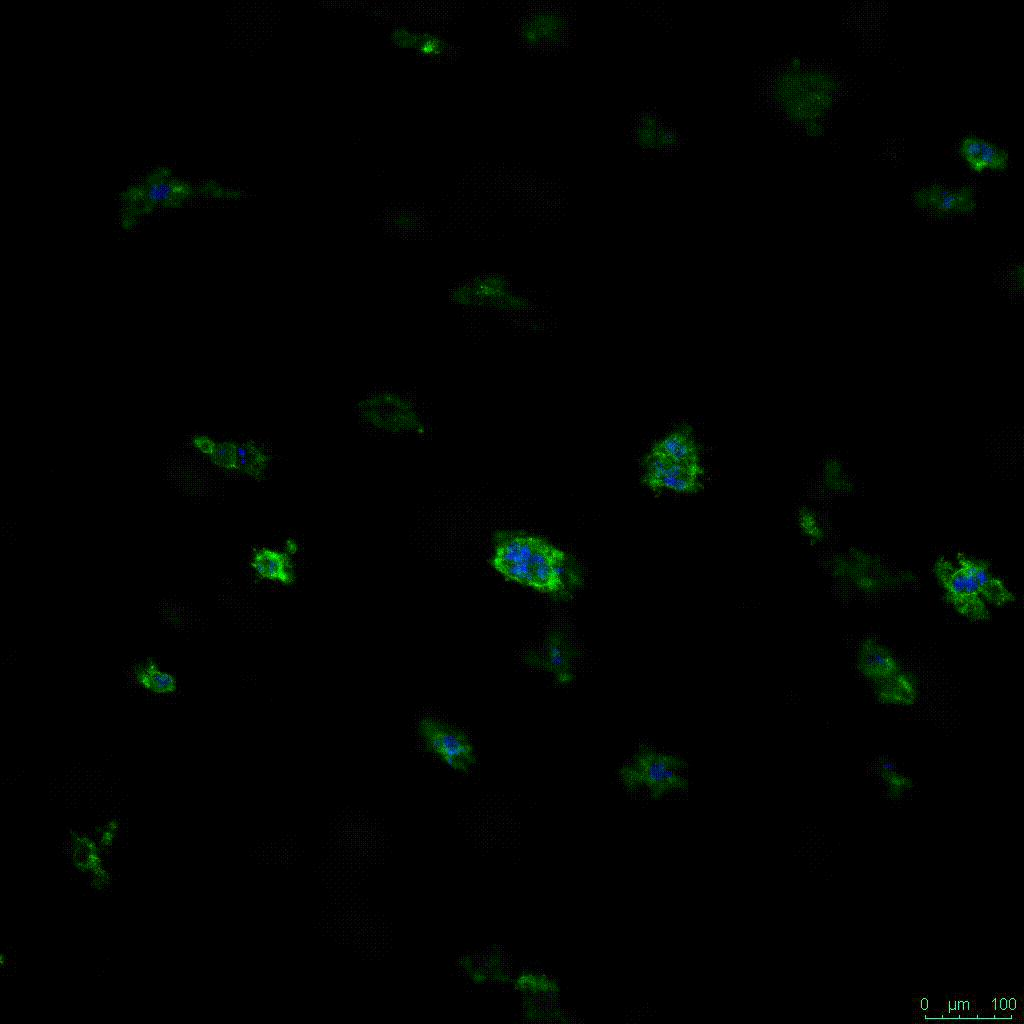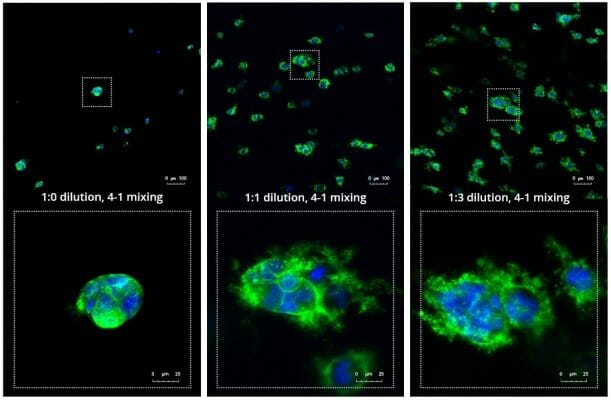 Figure 1. 3D culture of PANC-1 cells at three different dilutions of VitroGel 3D-RGD.
A. PANC-1 cells were cultured in increasing dilutions of hydrogel solution at concentrations of 1:0, 1:1, and 1:3. The morphological differences were seen based on the concentration of the hydrogel. The 1:1 and 1:3 dilution ratios of hydrogel allowed for more rapid division and expansion of the single cells, developing larger 3D colonies compared to 1:0 dilution. The ActinGreen / NucBlue staining in the enlarged images (bottom) reveals increasing complexity and dispersion of the ECM generated by the cell-cell contact of PANC-1 cells when maintained in VitroGel 3D-RGD hydrogel. Images were taken at Day 7 with 10X (top and middle) and 30X enlarged (bottom); corresponding antibody staining: NucBlue (nucleus) and ActinGreen (actin).

Figure 2. CD8+ T cells 3D culture in VitroGel 3D system
A. On 2D surface of VitroGel 3D-RGD, cells spread out, adopting a morphology reminiscent of the 2D culture on standard treated culture plastic. When cultured in 3D hydrogel, the strength of the hydrogel (different dilution) can affect its mechanical properties, and thus cell viability and response within the hydrogel. The results show that the 1:1 hydrogel dilution allowed for big colonies which can mimic in vivo situation for drug screening (see HCT 116 application note for details). A thick hydrogel coating plate has been prepared by mixing VitroGel 3D with PBS at 1:1 ratio. A 300 µL mixture has been added to a well of a 24-well plate and stabilization at room temperature for 20 min before adding cells on top of the hydrogel. Cell spheroids form on the top of hydrogel. Cells seeded at 2.5-10×105 cells/mL.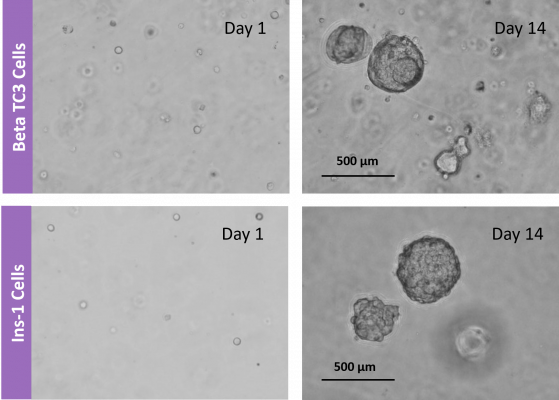 Figure 3. 3D culture of Beta TC3 and Ins-1 cells in VitroGel 3D-RGD hydrogel
Both Beta TC3 and Ins-1 cells can form a big spheroid structure in VitroGel 3D-RGD after 14 day. The cells were seeded at 5×105 cells/mL
Tables of successful cell types
| Cell types | Applications | Culture medium | Dilution |
| --- | --- | --- | --- |
| 4T1 cells | 3D culture | RPMI 1640 with 10% FBS | 1:2 |
| A549 cells | 3D culture | DMEM with 10% FBS | 1:1 to 1:3 |
| Au565 cells | 3D culture | RPMI 1640 with 10% FBS | 1:3 |
| Beta TC3 cells | 3D culture | DMEM with 10% FBS | 1:3 |
| BT 474 cells | 3D culture | DMEM with 10% FBS | 1:3 |
| DLD1 cells | 3D culture | DMEM with 10% FBS | 1:1 to 1:3 |
| Fuji cells | 3D culture | RPMI 1640 with 10% FBS | 1:1 to 1:3 |
| H460 cells | 3D culture | RPMI 1640 with 10% FBS | 1:1 to 1:3 |
| HCT 116 cells | 2D and 3D culture | McCoys' 5 with 10% FBS | 1:1 |
| HCT-8 cells | 3D culture | RPMI 1640 with 10% FBS | 1:3 |
| HEK 293 cells | 3D culture | DMEM with 10% FBS | 1:3 |
| Hela cells | 2D and 3D culture | DMEM with 10% FBS | 1:3 |
| HepG2 cells | 3D culture | DMEM with 10% FBS | 1:1 to 1:3 |
| Human iPSCs | 2D and 3D culture | mTeSR1 | 1:3 |
| Ins-1 Cells | 3D culture | RPMI 1640 with 10% FBS | 1:3 |
| MCF-12A cells | 3D culture | DMEM/F-12 with 10% FBS | 1:3 |
| MDA-MB-231 cells | 3D culture | L-15 medium with 10% FBS | 1:1 to 1:3 |
| Melanoma cells | 3D culture | RPMI 1640 with 10% FBS | 1:1 to 1:3 |
| OVCAR-3 cells | 3D culture | RPMI 1640 with 10% FBS | 1:1 to 1:3 |
| Panc-1 cells | 3D culture | DMEM with 10% FBS | 1:1 to 1:3 |
| SKB3 cells | 2D and 3D culture | DMEM with 10% FBS | 1:1 to 1:3 |
| SYO-1 cells | 3D culture | RPMI 1640 with 10% FBS | 1:1 to 1:3 |
| T47D cells | 3D culture | RPMI 1640 with 10% FBS | 1:3 |
| UD 145 cells | 3D culture | EMEM with 10% FBS | 1:1 to 1:3 |
References/Publications
Feng W, Li-ping N,Shi-feng Z, Yang L, Ze-yu W, Jing-cheng W, Xin-min F, Liang Z. Injectable Hydrogel Combined with Nucleus Pulposus-Derived Mesenchymal Stem Cells for the Treatment of Degenerative Intervertebral Disc in Rats. Hindawi. 2019. doi:10.1155/2019/8496025
Cristina B, Linda C, Anna M. F, Laura C, Ugo P, Gabriella S, Orazio F. c-Myc shuttled by tumour-derived extracellular vesicles promotes lung bronchial cell proliferation through miR-19b and miR-92a. Cell Death and Disease. 2019;10:759. doi:10.1038/s41419-019-2003-5
Marzia D, Gustavo C, Antimo M, Gabriella C.  Nerve Growth Factor Induces Proliferation and Aggressiveness in Prostate Cancer Cells.  Cancers. 2019. doi:10.3390/cancers11060784
Min X, Jun Q, Rong K, Beidi Z, Wei W, Qing Y.  Synergistic effects of stromal cell-derived factor-1α and bone morphogenetic protein-2 treatment on odontogenic differentiation of human stem cells from apical papilla cultured in the VitroGel 3D system.  Cell and Tissue Research. 2019. doi:10.1007/s00441-019-03045-3 
Pichaya T, Xiaoyang L, Dylan D, Scott N, Francis H, Zhenfeng D.  Establishment and characterization of a recurrent osteosarcoma cell line: OSA 1777. Journal of Orthopaedic Research. 2019. 10.1002/jor.24528
Li X, Seebacher NA, Xiao T, Hornicek FJ, Duan Z. Targeting regulation of cyclin dependent kinase 9 as a novel therapeutic strategy in synovial sarcoma. J Orthop Res. 2019;37: 510–521. doi:10.1002/jor.24189

Hangzhan M, Nicole AS, Francis JH, Zhenfeng D. Cyclin-dependent kinase 9 (CDK9) is a novel prognostic marker and therapeutic target in osteosarcoma. EBioMedicine. 2019;39: 182-193. doi:org/10.1016/j.ebiom.2018.12.022
Akamandisa MP, Nie K, Nahta R, Hambardzumyan D, Castellino RC. Inhibition of mutant PPM1D enhances DNA damage response and growth suppressive effects of ionizing radiation in diffuse intrinsic pontine glioma. Neuro-oncology. 2019. doi:10.1093/neuonc/noz053
Huang J. 3D cell culture on VitroGel system. HSOA Journal of Cytology and Tissue Biology. 2019. DOI: 10.24966/CTB-9107/S1001
Mahauad-Fernandez WD, Okeoma CM. B49, a BST-2-based peptide, inhibits adhesion and growth of breast cancer cells. Sci Rep. Nature Publishing Group; 2018;8: 4305. doi:10.1038/s41598-018-22364-z

Mahauad-Fernandez WD, Naushad W, Panzner TD, Bashir A, Lal G, Okeoma CM. BST-2 promotes survival in circulation and pulmonary metastatic seeding of breast cancer cells. Sci Rep. Nature Publishing Group; 2018;8: 17608. doi:10.1038/s41598-018-35710-y
Seungwoo S, Jihye K, Je-Ryung L, Eun-chae J, Tae-Jin J, Wonhee L, YongKeun P. Enhancement of optical resolution in three-dimensional refractive-index tomograms of biological samples by employing micromirror-embedded coverslips. Lap Chip. 2018;18: 3484. doi: 10.1039/c8lc00880a