VITROGEL® IS A XENO-FREE FUNCTIONAL HYDROGEL SYSTEM FOR 3D CELL CULTURE RESEARCH
Closely mimicking the natural extracellular matrix (ECM) environment, our state-of-the-art hydrogel system gives an outstanding balance of biological functions and operating ease to establish a robust 3D cell culture platform and injectable delivery system for drug discovery, tissue engineering, cell therapy, and personalized medicine.
A xeno-free system is key for 3D cell culture in clinical applications. Our cutting-edge hydrogel enables high-throughput performance to establish 3D organotypic models from both cell lines and patient-derived cells. Using our hydrogel system as an injectable delivery system, scientists can achieve better cell retention and higher cell viability for cell therapy.  The groundbreaking technology allows cell recovery from the 3D hydrogel matrix easier than ever before.
Learn More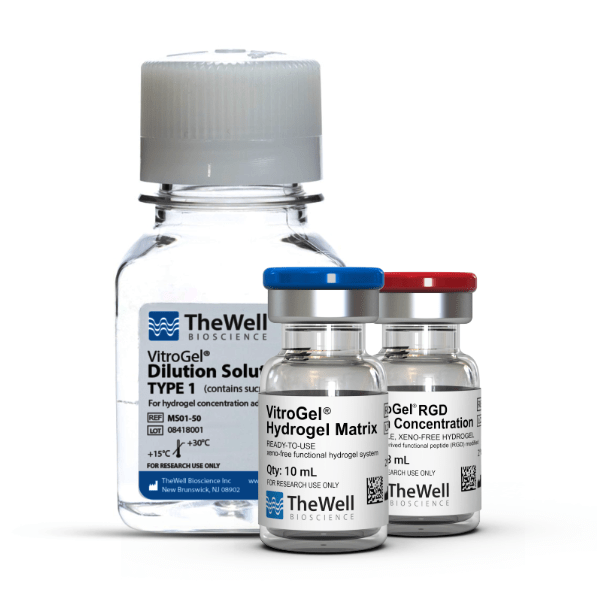 VitroGel® Hydrogel Matrix
A revolutionary functional hydrogel perfectly balancing simplicity and versatility for 3D cell culture research.