VitroGel® Hydrogel Matrix
A revolutionary functional hydrogel perfectly balancing simplicity and versatility for 3D cell culture research.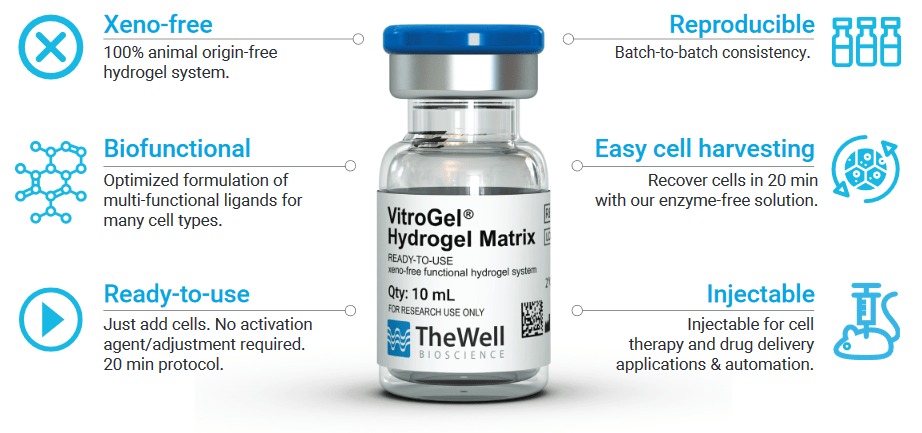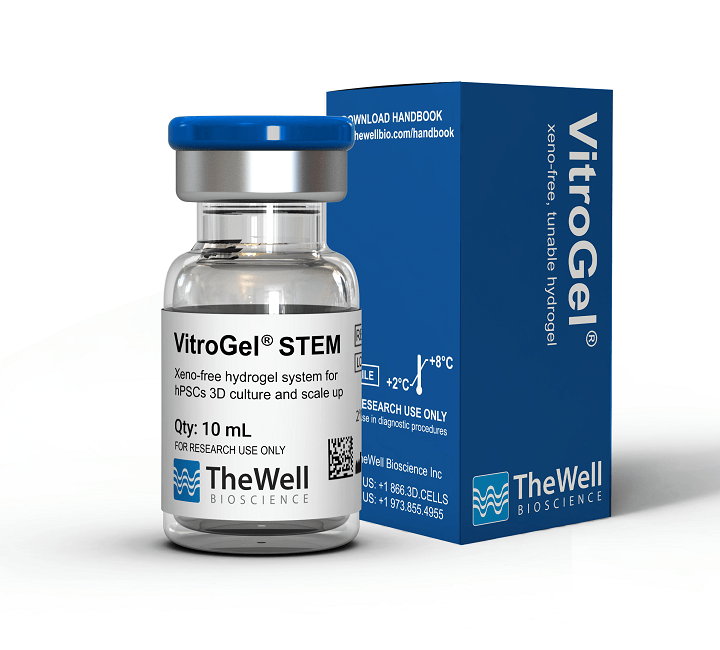 VitroGel® STEM
A xeno-free hydrogel system developed to improve the performance of three-dimensional (3D) static suspension cultures and scale-up of human pluripotent stem cells (hPSCs).

VitroGel® ORGANOID
Xeno-free hydrogels that support the growth of patiend-derived organoids or organoids developed from pluripotent stem cells (PSCs).